The Orange County Sheriff's Office has confirmed the death of actor and comedian Bob Saget dead. He was 65 years old when he passed away on Sunday, according to authorities at his residence in California; The jurisdiction reported no signs of foul play or drug use–so it appears as though this man died from natural causes (or something else entirely).
Initial Evaluation of Bob Saget's Death
I'm Dr. Wolfe a forensic pathologist and I've received a lot of questions about Bob Saget. Anytime a celebrity or public figure passes away I get questions about what my thoughts are.
At this point, I would say anything I say would be speculation, but there are some decent clues from the autopsy itself.
The fact that they ruled out foul play is helpful so anytime we do autopsies, the first thing we want to do is rule out foul play.
What Does "Ruling Out Foul Play" Mean?
Ruling out foul play means there's no trauma to the body, so no head trauma, no gunshot wounds, no knife wounds, no injuries to the neck indicating strangulation. It also means there's no evidence that the person was assailed. If they were assailed fought back, so things like defensive wounds you can see injuries on the hands or forearms things like that.
The other thing is for foul play is you're going to look to see if the room was broken into, and again we're not really talking about Bob Saget here because he died in a hotel room and everything was secure which is why they were able to rule that out. You look to see if a residence was broken into was the door broken in, was the window smashed in, was anything missing, were they robbed. Once you do all that you can say no foul play.
No Drug Use Evident in Saget's Death
Now with regards to the other statement was that no drug use was evident. What that means is they didn't find any paraphernalia for drug use. The common things that you would think about are pill bottles, syringes, tourniquets, spoons that have been burned, pipes, any powdery substance white or gray powdery substance so no drugs and no foul play and so at that point.
Is Bob Saget Dead due to Natural Causes?
Then you are in the realm of probable natural death, but that's why they pended the autopsy report. It's very common for this scenario to find somebody who is deceased and you do the autopsy. You can see they weren't murdered and then you basically wait for toxicology because the other thing is histology. We are still awaiting results to see if this applied to Mr. Danny Tanner.
What is Histology?
Histology is where you take tissue samples and you look at them under the microscope and you see if there's any microscopic disease so in this case, that's what they're going to be waiting for they're going to be waiting on toxicology.
You're probably thinking well if there are no signs of drugs at the scene then why would you do toxicology? You always have to do toxicology because you don't know what somebody might be taking illicitly and covering it up or you don't know what they're taking from a prescription perspective.
It could be a drug interaction or toxicity. For instance, I don't see it as much now, but I feel like earlier in my career I used to see a lot of accidental opioid overdoses and I'm not talking about injectable I'm not talking about heroin fentanyl something like that. I'm talking about people that had really bad back pain and then took too much oxycodone, that sort of thing so you want to look for that in toxicology as well.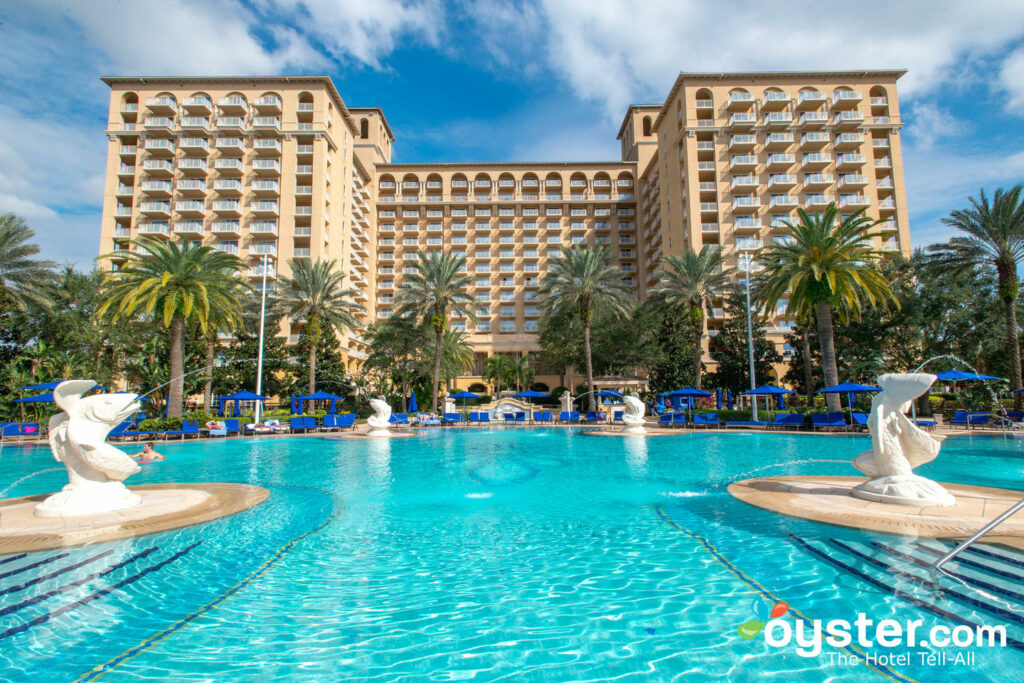 Then you have to consider medications that the person was on. We don't know his full medical history what medications he was on that could have been toxic. Some medications cause what's called long qt syndrome which if you've seen an EKG you can spike all the way out to the bump that comes after the spike in layman's term. If that interval is increased people have an increased risk of sudden death.
What Is Vitreous Toxicology?
There are many different permutations of what you can look for in a case like this in toxicology. The second type of toxicology is vitreous toxicology. That's the fluid from inside the eye.
You're going to be looking for electrolyte abnormalities you're going to be looking for blood sugar abnormalities. We don't know or it doesn't seem that Bob is a diabetic, but perhaps he's a diabetic we don't know. You would always want to do that in a case to see if the blood sugar is elevated and ketones are present because you're going to be thinking diabetic ketoacidosis.
Microscopic Examination Within the Histology
Then, there is histology that's is the microscopic examination. You want to take samples of each tissue: brain, lung, heart, kidneys, adrenals pancreas. You name it, we take sections of it look at it under the microscope and see is there any evidence of disease.
Is there pneumonia maybe that wasn't picked up is there? Inflammation in the heart? Acute pancreatitis?
Histology is not often diagnostic in cases like this, usually what happens in a case like this is the medical examiner does the case, and he or she finds a natural disease process perhaps even multiple natural disease processes. An example would be something like coronary artery disease. Atherosclerotic cardiovascular disease and in layman's terms a blockage of the heart coronary arteries in the heart something like hypertension. Increased thickness of the heart wall muscle lung diseases. Not just pneumonia but other lung diseases that could explain um sudden death. Things like pulmonary hypertension, even COPD, or emphysema.
You want to look at the brain and you want to see if there's anything microscopically that could be helpful looking at brain tissue things like tumors, inflammation encephalitis, and things like that.
Outside Chance of Coronary Artery Disease
Now with all that being said, I don't think there's a consideration that this is going to be a microscopic diagnosis in our beloved Bob, a 65-year-old man. The most likely explanation would be a heart-related disease, I'm just playing the percentages.
Coronary artery disease or atherosclerotic cardiovascular disease. That's where the coronary arteries in the heart become occluded and when they become occluded with you know plaque cholesterol that sort of thing then what you have is a situation where you have decreased delivery of blood and oxygen to the heart muscle itself and that makes the heart muscle irritable and when it becomes irritable it can go into an arrhythmia and people can die and it's the most common cause of death.
I see in autopsy day after day after day most of my cases are atherosclerotic cardiovascular disease, and then uh or something like hypertension which is very similar.
We just can't know until we have the full testing back the toxicology, histology, and more. Why did they say it's gonna take 10 to 12 weeks to get the results that's because toxicology takes that long to get back very often and so does any investigation that needs to be done and I'm talking about medical records and things like that.
I don't think there's anything criminal here but they have to go through and look and see if there's an explanation. Toxicology takes that long depending on kind of where it goes in the country and what state it is so some people send it to their state lab and there's a huge backlog of tests and it takes months to come back and others send it to a private lab and those can become those can come back more quickly the lab that I send to gets the results back in seven to 14 days.
I don't necessarily have that problem but I'm also not working in a medical examiner's state which is a state-operated death investigation system and they tend to use labs that you know take a little longer not because they're not good but because there is such a huge backlog of cases and there's a huge volume of cases that come in so once the histology comes back where medical records are reviewed and the toxicology comes back then you put it all together.
That's one thing you have to take away from all of this is that forensics is something that is not done in a vacuum. Everything you find is in context so you have to say what is the most likely explanation. We'll probably revisit this when they release the autopsy findings the final report, for now, the most likely cause is going to be a cardiopulmonary death, probably atherosclerotic or hypertensive cardiovascular disease so that's kind of a brief summary of the Bob Saget situation and we'll see how it turns out.
Who is Bob Saget?
Bob Saget is an American stand-up comedian, actor, and television host. He is best known for his roles in the television sitcoms Full House and Entourage and for his role as the host of the US game show America's Funniest Home Videos. He has also starred in films, including the 2001 film Dirty Work, and performs weekly at Los Angeles' Laugh Factory.
Saget was born in Philadelphia, Pennsylvania on May 17th, 1956 to Jewish parents who were active comedians as "Judge Saget". After graduating from high school, he moved to New York City to pursue stand-up comedy.
While working as a comedian in Philadelphia, Saget met future actor and comedian Chris Farley. The two became friends and began performing stand-up together. It was Farley who gave Saget the nickname "Bob" because everyone mispronounced his given name, Robert.
Saget says he was inspired by one of his idols, comedian Don Rickles. Rickles, who is also a Jew, has said that Saget reminds him of himself when he started out in comedy. "He's got that same New York edge," Rickles explained to Bob Costas on an episode of NBC's "Late Night with Conan O'Brien," and went on to dismiss the notion that Jewish performers can carry a whole show by themselves. "It's been done before, many times," he told Costas, citing two other examples: himself and another former son-in-law, Jerry Lewis.
What is Bob Saget Known For?
Saget was cast in the ABC television sitcom "Full House" in 1987, playing the role of Danny Tanner, a widowed father raising three daughters. Other cast members were John Stamos and Dave Coulier. After six seasons on "Full House", Saget left to star in his own show called "Bob". The show was not successful and was canceled after 13 episodes.
Saget returned to "Full House" for two episodes in its final season and also hosted America's Funniest Home Videos starting in 1989 until 1996.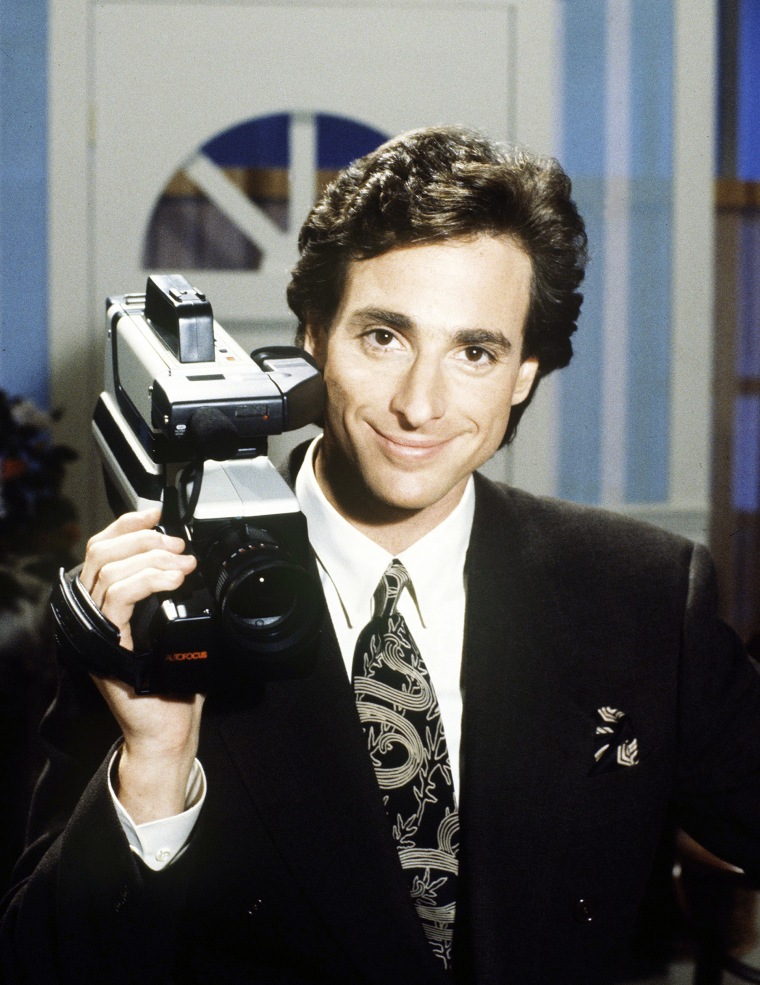 Since May 2005, Saget has been the host of a daily podcast on Adam Carolla's ACE Broadcasting network called "". In 2009, he appeared on the IFC sitcom "Z Rock" for 6 episodes as the manager of a rock-and-roll fantasy camp.
In July 2011, Saget began appearing in television commercials for Dannon's Greek yogurt brand Oikos, advertising the product with Michelle Kwan. He left after his first 13 ads when his contract expired in December 2011. Saget has also made several appearances on the late-night TV show "Tosh.0" about internet videos, adding to his popularity as a comedian who supports new talent.
In 2012, he appeared in an A&E special called "Bob Saget: That's What I'm Talkin' About", which was his first one-hour stand-up special in 17 years.
In 2013, Saget was announced to join the cast of Aaron Sorkin's HBO pilot More As This Story Develops, but was dropped from the project in favor of James Gandolfini when Sorkin decided to change the dynamic between the characters (Gandolfini and Jeff Daniels).
Saget is also the narrator in the popular TV show, "How I Met Your Mother", which ran for nine seasons.
Summary of Bob Saget's Initial Autopsy
This article discusses the life of Bob Saget and his career as a stand-up comedian and actor. It also mentions some of the things he is known for, such as his roles in Full House and America's Funniest Home Videos. Bob Saget died at age 65 in complete and utter shock. Fans of the actor are awaiting autopsy details but it looks as though the death happened with no signs of foul play.